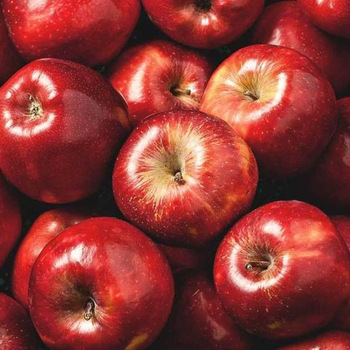 Apple is a widely popular fruit that has been enjoyed by people all over the world for centuries. It is a fruit that is available in a variety of sizes, colors, and flavors, making it a versatile and nutritious choice for a healthy diet. In this article, we will explore the different aspects of apple fruit. Apple fruit supplied by wholesale apple fruit suppliers is a nutritious and versatile fruit that is enjoyed by people all over the world. With its many varieties, flavors, and nutritional benefits, it is a fruit that is a must-have in a healthy and balanced diet.
Origin and History:
Apples are believed to have originated in the region between the Caspian Sea and the Black Sea. The fruit was introduced to Europe and then brought to North America by European settlers. Today, apples are grown in many parts of the world and are one of the most widely consumed fruits.
Varieties:

Apples come in a variety of colors such as green, yellow, and red, and are available in different sizes and flavors. Some popular varieties of apples include Gala, Honeycrisp, Granny Smith, and Red Delicious. Each variety has its unique taste, texture, and nutritional value.
Nutritional Value in the apple fruit supplied by the reliable wholesale apple fruit suppliers
Fiber: Apples are a good source of dietary fiber, which is important for digestive health and can help reduce the risk of heart disease, diabetes, and certain types of cancer.
Vitamins: Apples are rich in vitamin C, which helps support the immune system and promotes healthy skin, as well as vitamin K, which is important for bone health and blood clotting.


Minerals:
Apples contain minerals such as potassium, which helps regulate blood pressure and supports heart health, and manganese, which plays a role in bone development and wound healing.
Antioxidants:
Apples are a rich source of antioxidants, including flavonoids and phenolic acids, which can help protect against cellular damage and reduce the risk of chronic diseases such as cancer and Alzheimer's disease.



Water:
Apples are high in water content, which can help promote hydration and support overall health.
How do the Storage of apple fruit?

Apples can be stored at room temperature for a few days, but to prolong their shelf life, they should be stored in the refrigerator. It is best to store them in a cool, dry place away from direct sunlight to prevent them from getting bruised or spoiling.
Qualities of the Wholesale Apple Fruit Suppliers

Quality: The supplier should offer high-quality apples that are fresh, ripe, and free from defects.

Variety: A good wholesale apple fruit supplier should offer a wide range of apple varieties to choose from, including popular varieties like Granny Smith, Honeycrisp, Gala, and Fuji.

Reliability: The supplier should be reliable and consistent in terms of quality, delivery times, and customer service.

Competitive pricing: The supplier should offer competitive pricing that allows you to make a profit while still offering affordable prices to your customers.

Flexibility: A good supplier should be flexible and willing to work with you to meet your specific needs.